Active Daily x Xing Zhengkang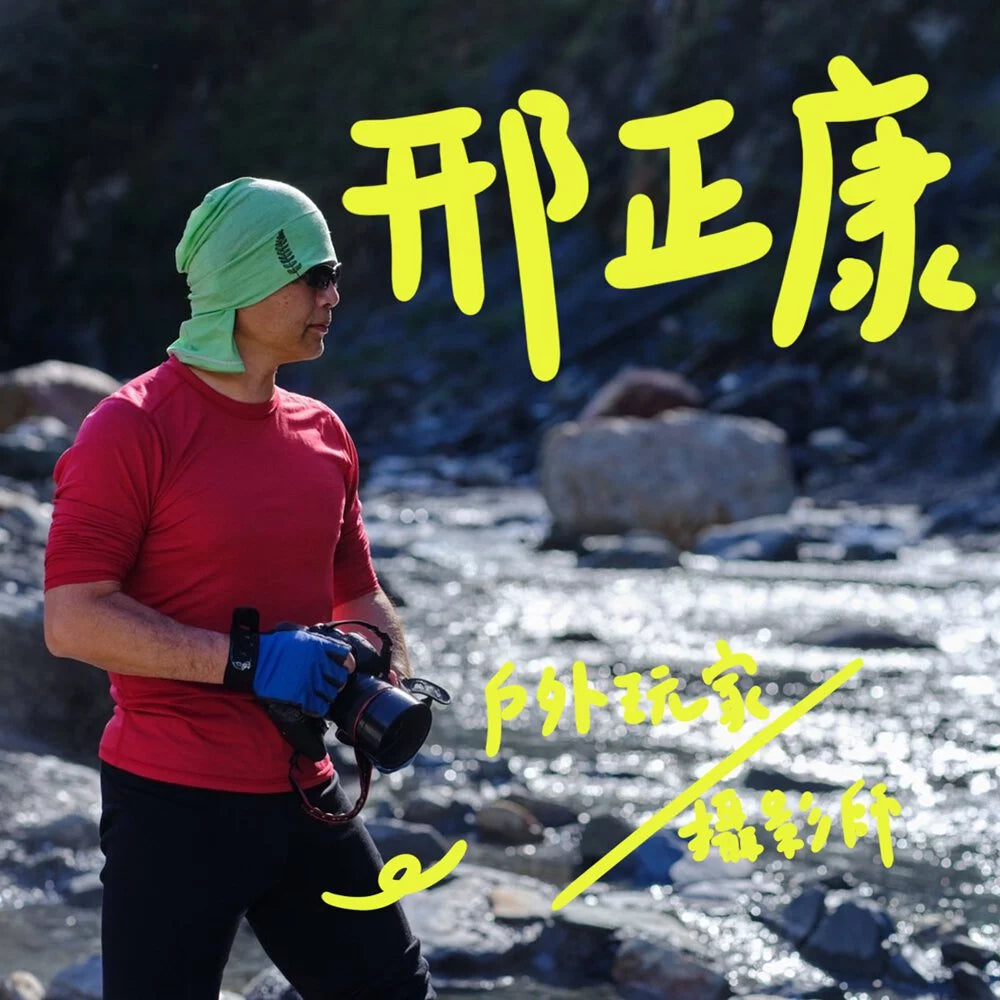 When it comes to mountaineering, the editor would like to mention this senior outdoor enthusiast. Brother Xing has more than 30 years of experience in outdoor activities. In addition to loving mountaineering, diving, mountain biking, and fishing in wild streams, he is also a photographer. , used to be a full-time photographer for travel magazines, and also published books related to mountaineering and photography. There are more than ten books related to outdoors~

In addition to various outdoor activities, Brother Xing also has a very in-depth research on outdoor equipment, and also develops outdoor equipment by himself. Most of the books written by Brother Xing will introduce equipment. In fact, it is not difficult to find his enthusiasm for outdoor equipment. At present, Brother Xing's main business is to operate a field log website, share outdoor equipment testing, mountaineering routes, knowledge required for outdoor activities, and sell outdoor equipment and other products.
Xing Zhengkang's experience:
Full-time photographer for TO'GO travel magazine
Full-time photography of AZ Fashion Travel Magazine Editor-in-Chief of Mountain Fishing Magazine and full-time photography Inexplicable Personal Photography Studio Editor-in-Chief of Qunar Creative Travel Agency Served as a development and sales consultant for many outdoor clothing and equipment brands

Xing Zhengkang's personal works:
Taiwan's classic alpine routes: 10 Baiyue routes suitable for beginners Outdoor photography practical tips: take you from the bottom of the sea to the top of the mountain
Co-authors (not all listed):
Essential Guide for Mountaineering Beginners: An Illustrated Introductory Encyclopedia Tailored for Taiwan Mountaineering Illustrated Mountaineering Bible: The First Introductory Encyclopedia Really Suitable for Taiwan Mountaineering
Previously, the editor had the honor to go to Yangmingshan with Brother Xing to take pictures, and chatted with Brother Xing during the meal time, let's see what we talked about!

Editor: How did you start climbing the mountain?
Xing: When I was in high school, I participated in the activities of the National Salvation Corps, so I started to climb mountains, and then I continued until now.

Editor: Which mountain do you like most?
Xing: ... (5 seconds of silence), I like it very much. Like Jiaming Lake, I have been to it at least 20 or 30 times, and I would leave with my eyes closed (laughs)

Editor: Did you encounter any setbacks when climbing the mountain?
Xing: I have never encountered setbacks. What is the setback when climbing a mountain... (expressed that I really like mountain climbing)

Editor: Did you encounter any legends when climbing the mountain? Or is there a story about climbing a mountain?
Xing: ... (thinking + polite smile) ..., what story are you telling?
Editor: Hmm... ghost stories or something?
Xing: There are many! For example, there is one in XX Lake...
(Because the story is too exciting and there are too many words, we will post the story later, please allow me to sell it first XD)
After the interview:
When I first arrived at Yangmingshan, it was very cold on the mountain, about 12~13 degrees. When the team members were preparing for the photography, I kept hearing the sound of birds.

Editor: What kind of bird is that? Why does it keep chirping?
Brother Xing: That's not a bird, that's Svenghaus's red frog….

(This is a windfall for the editor. You can also follow Brother Xing to learn about Taiwan's ecological species when you go up the mountain😅)

Okay, today's introduction is here first, because the interview time is too short, we will interview Brother Xing again if we have a chance later, if you are new to mountaineering, you need to know about mountaineering related knowledge (mountain awareness/physical exercise/ Route planning/equipment/photography/picnic, etc.) If you are interested, you are also welcome to borrow Brother Xing's book! Other questions are also welcome to ask private messages, then we will see you in the next article~

Wild Log official website: https://www.wildlog.tw/
---